At VMSI, our employees are what make us valuable. In order to connect with our customers and employees near and far, VMSI is engaging in a new social media web series introducing our headquarters staff to the world. With random interview questions, you're sure to learn something new and interesting about those working in the corporate office!
---
Get to Know HQ: Laura
Laura Fritzinger is VMSI's Senior Proposal Manager. She has been a part of the VMSI Family since May 2018 and is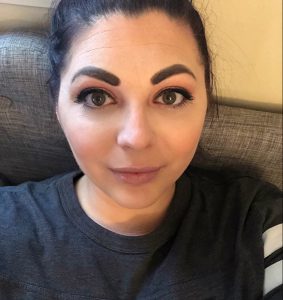 responsible for coordinating, planning, and managing all aspects of the proposal process, from initial capture to award. Laura was born September 18 in Woodbridge, Virginia, where she still resides with her son. Her hobbies include coaching youth soccer, attending events for her fraternal organization (Order of the Eastern Star), performing home improvements, and taking naps.
Random Facts
What was your first job?
I was a Hostess at a local dinner theatre.
What is your favorite TV Show?
Law & Order: SVU
What is your favorite cereal?
Frosted Flakes
What is your most used emoji?
Definitely the "Crying Laughing" emoji.
Who were you named after?
I was named after a soap opera character (Laura from General Hospital).
What is one of your totally irrational fears?
I have globophobia, which is a fear/strong dislike of latex balloons.
What was your worst haircut?
I had a mullet for the first eight years of my life.
Toilet Paper: over or under?
Under