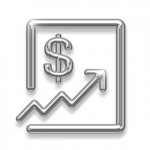 VMSI's finance and accounting professionals possess the right combination of deep functional, technical and industry-specific experience to meet the challenges in the "do more with less" economy.  Our financial management professionals provide a unique approach ensuring Federal practitioners, projects and programs are improving internal financial management processes, enhancing the stewardship of taxpayer dollars and eliminating the fraud, waste and abuse. Our approach encompasses a variety of cost management techniques, including establishing project budgets, tracking project expenditures, addressing project risk, controlling procurement costs, and the use of financial management tools and techniques.
Our Offerings
Accounting:

  We offer clients comprehensive, highly scalable accounting processes to support through the challenging economic environment, ensuring audit readiness and policy compliance.

Budget Formulation:

  We assist Federal agencies and departments determine how to allocate scarce resources and access their impact on achieving mission critical goals. We support data gathering and preparation, help to meet deadlines and offer objective assessments and analysis of the proposed budget.

Financial Planning and Performance Measurement:

  We provide the capability for our customers to evaluate operational and financial performance, implement changes, and improve effectiveness and efficiency within its organization.

Asset Management Services:

  We offer comprehensive assessments of current and proposed asset management functions and systems, including the planning, acquisition, and management of life-cycle costing for owned and leased assets and developing functional requirements and systems architectures for real and personal property accounting systems.

Other Financial Management Services:

  Our Financial Management Service offerings extend to strategic planning and oversight, reengineering of financial processes, analysis of financial systems, and development of financial systems tests.