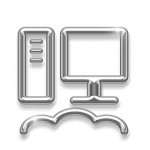 Our goal with each Federal engagement is to provide practical, innovative solutions, enabling us to promise superior performance with delivery and customer satisfaction.
VMSI delivers a wide range of professional IT consulting services spanning the full life-cycle to include Design, Development, Implementation, and Management. We combine our talented professionals with a complete and informed understanding of your business challenges and apply real-world best practices to deliver measureable solutions that meet your mission needs.
Our Offerings
Cloud Computing:

  We offer end-to-end organizational transformation support services which enable Agencies to fully realize the benefits of this new technology paradigm.  We assist Federal organizations meet the expectations of the 25 Point Implementation Plan to Reform Federal IT emphasizing the "Cloud First" policy. Our areas of expertise include:

Cloud Computing Migration
Cloud Interface Operations
Cloud Computing Procedural Development

Website Design, Development and Content Management:

Our team of expert designers and developers work with you every step of the way to give you an optimized website. We assist our clients with design and content strategy, remaining flexible and responsive throughout the project. With our management team's combined 50+ years in the government contracting space, we are best suited to handle agency needs since we understand the highly-regulated, transparent, visible environment so well.

Network Information Security:

  Our IT professionals provide robust Network Information Security solutions.  We recognize this requires experience from the strategic level to the operational level as well as expertise in offensive and defensive information security tactics.

Network Administration and Engineering:

  Our experienced teams of Network Administrators and Engineers have extensive experience with all network platforms, peripherals, mixed environments and the ever increasing move towards cloud computing.

Data Storage / Management:

  Our Data Storage / Management Support Services provides a comprehensive analysis of storage, storage area network, and data security within the enterprise network.  Our storage area network specialists work with the latest design tools and perform a vendor agnostic consultative program to focus upon your key requirements – independent of particular manufacturer products.

Database Administration and Development:

  With extensive expertise in database administration & development, VMSI delivers database optimization and database administration services to transform your organization and create a true competitive advantage through the below methodology:

Recoverability – Creating and testing backups
Integrity – Verifying or helping to verify data integrity
Security – Defining and / or implementing access controls to the data
Availability – Ensuring maximum uptime
Performance – Ensuring maximum performance given budgetary constraints
Development & Testing – Assisting programmers and engineers to efficiently utilize the database

IT Help Desk:

  Providing quality helpdesk solutions is the heart of VMSI's IT Services Division.  By rendering prompt, responsive answers to your end-users' IT challenges, VMSI gets customers back to work quickly.

IT Advisory Services:

  Our leading experts are leveraged by clients when faced with such challenges as the replacement of a mission-critical system, COTS vs GOTS decisions, evaluation of IT departmental effectiveness, resource planning, and IT strategy definition.

IT Requirements Analysis:

  Our IT experts help to define user expectations, resolve conflict or ambiguity in requirements, prevent scope creep and document each aspect of the project development process from cradle to grave.

Database Integration:

  We provide consolidation of data from separate and/or disparate systems in order to process and present meaningful information.  Further, in conjunction with the customer, we provide database design that most effectively addresses the current challenges, while ensuring future scalability and enhancement.

Software Development:

  Our experts provide a range of design and development services across the full software development lifecycle, from the inception of an idea through to deployment, support and ongoing maintenance.

IT Staff Augmentation:

  We provide technical experts to Federal customers in order to augment or supplement internal IT resources. No matter the requirement, we can staff with pre-screened, fully capable, and qualified IT professionals.
Functional Areas
Application Developer
Senior Application Developer
Application Architect
Web Designer
Web Developer
Senior Graphic Designer
Search Engine Optimization Architect
Database Administrator
Senior Database Administrator
Application Project Manager
Enterprise Project Manager
Business Analyst
Principal Analyst
Senior Business Analyst
Testing Manager
Testing Planner
Testing Analyst
Technical Writer